Are you ready to unlock your innate superpower of your menstrual cycle? I know that there is a lot of confusing in...
---
Are you ready to unlock your innate superpower of your menstrual cycle? I know that there is a lot of confusing information out there, which is why I want to make tracking your cycle EASY PEASY via my eBook and printable cycle tracker and BBT chart.
I explores the various ways you can gain knowledge directly into your reproductive health through observing your fertility bio-markers along with creating a wonderful tool for you to track and tune into your ever-changing, yet predictable cyclical experiences. Menstrual cycle tracking is a tool you can use to better understand and appreciate yourself and with consistent practice, your observations can alert you to changes and bring more insight into your overall self-care, which is why it's also known as our 6th vital sign! 
What's included:
Menstrual cycle tracking overview

Fertility signs: what they are and how to track them

Printable cycle tracking calendars 

Printable basal body temperature (BBT) chart
 I LOVE YOU ALL!
*Disclaimer: 
This book contains advice and information relating to menstrual cycle tracking and health care. It should be used to supplement rather than replace the advice of your trained health professional. If you know or suspect that you have a health condition, it is recommended that you seek your practitioner's advice before starting any new health program. All efforts have been made to ensure the accuracy of this information contained in this book as of the date of publication. The author disclaims liability for any medical outcomes that may occur as a result of applying the methods ...
View full details
Menstrual Cycle Tracker eBook
RECOMMENDATIONS
You may also like
Whether you are struggling with hormone, gut, liver, sleep, or nervous system issues, we have a tincture for you!
We understand that hormonal, gut, sleep, and nervous system issues can disrupt your life. That's why we've curated a range of herbal tinctures, complemented by lifestyle and nutritional recommendations. Together, they work in harmony with the innate wisdom of your body and womb center.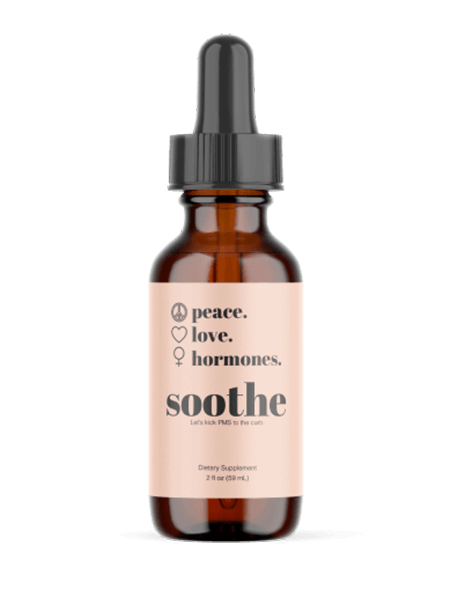 Soothe
$53.00
Soothe, our expertly crafted herbal supplement designed to regulate women's hormones and mense...
Buy Now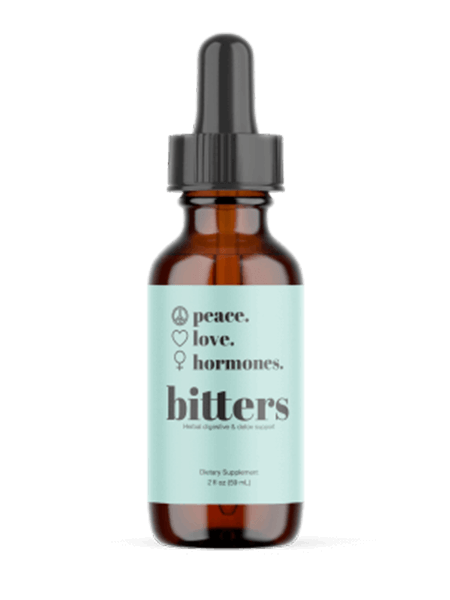 Bitters
$48.00
Supports digestion, food breakdown, nutrient assimilation, liver detoxification, and gut healt...
Buy Now