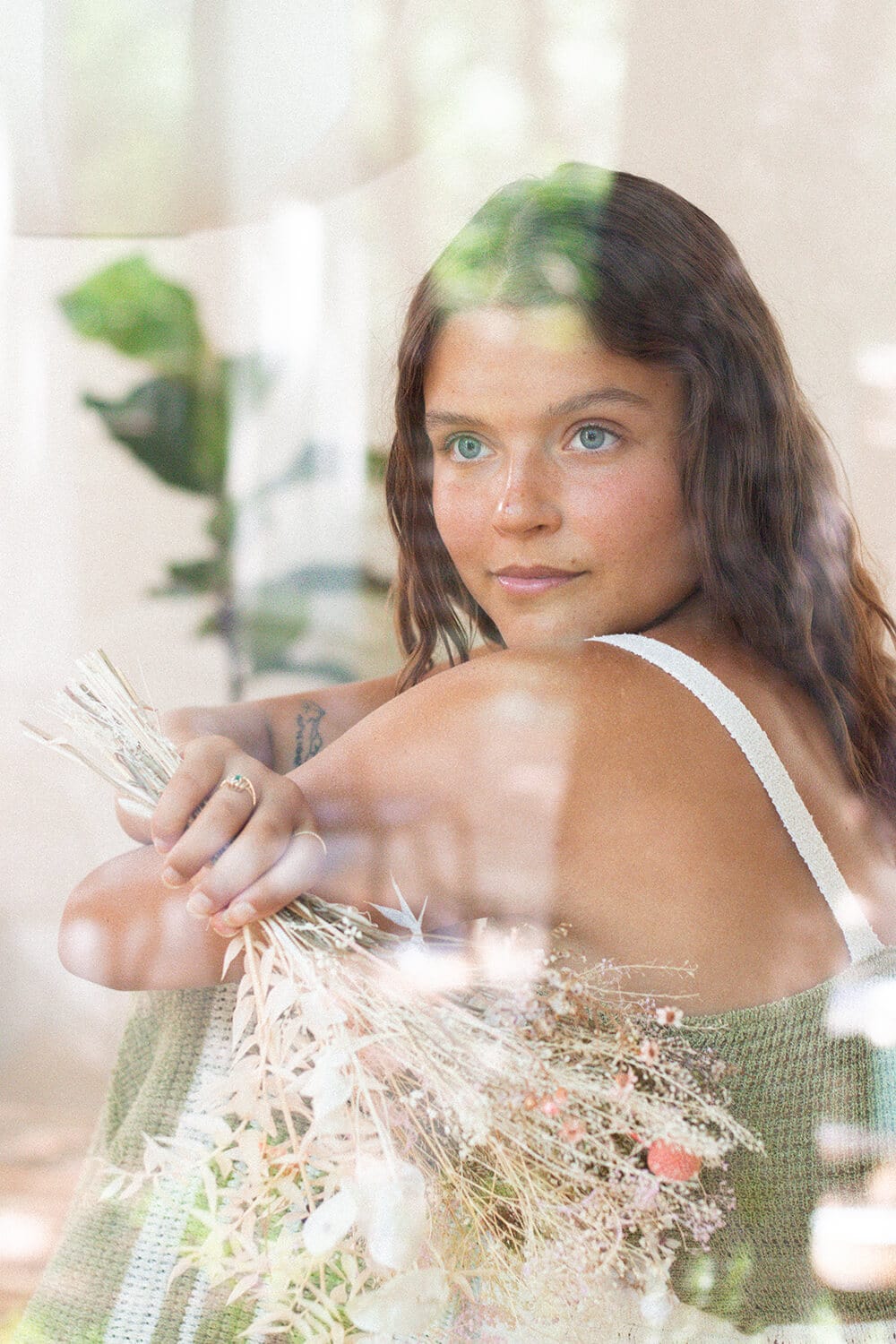 Meet Maddie
My journey in the realm of health, wellness, and women's medicine has been a lifelong passion. My commitment to this field was born out of a personal quest for healing my own body and mind. This profound journey illuminated the glaring inequities in healthcare, particularly in the context of women's well-being. It became evident that the majority of medical research was centered around the male anatomy, even within the realm of holistic and natural healing modalities.
Our mission is to empower women with a comprehensive approach to wellness, rooted in nature's remedies. Our formulations are crafted to support balance, vitality, and overall well-being. With a deep respect for the body's innate wisdom, we offer a holistic path to optimal health.
Organic
Vegan

Preservative-free
Sugar-free

What sets us apart
At Peace Love Hormones, we take pride in being a founder-led and created enterprise. I'm personally involved in every aspect, from formulating our products to hosting our podcast. This level of hands-on dedication stems from the profound belief that prioritizing women's health isn't just a business venture, but a life mission. I'm deeply invested in helping women rediscover themselves, and this commitment is reflected in every facet of our brand.
What sets us apart is our authenticity. We're not a faceless corporation backed by boundless funding. We're a team of dedicated, wise, and hard-working individuals, striving to make a genuine impact. Our roots are firmly grounded in the belief that every woman deserves access to holistic health practices that resonate with them on a personal level.
peace.love.hormones

Within your own body lies a remarkable internal pharmacy, capable of extraordinary healing. It possesses an innate wisdom and a deep-seated desire to restore and rejuvenate. Our role is simply to clear the path, providing the necessary support. This is where Peace. Love. Hormones. and my herbal remedies come into play. My journey into herbal medicine was ignited by a fervent passion to heal and find balance amidst my own health challenges.

We are starting a women's reproductive health movement. I hope you decide to join us.
SHOP NOW