Bitters Ingredients
HERBAL SUPPLEMENT
Made Naturally
Soothe The GI Tract
Bitters is an organic herbal remedy using ancient wisdom backed up by modern day research and science. We formulate Bitters, and all of our herbal remedies, with the highest of quality herbs, in a small, herbal lab based in California that is GMP and FDA compliant. We third party test all of our formulas for purity and potency.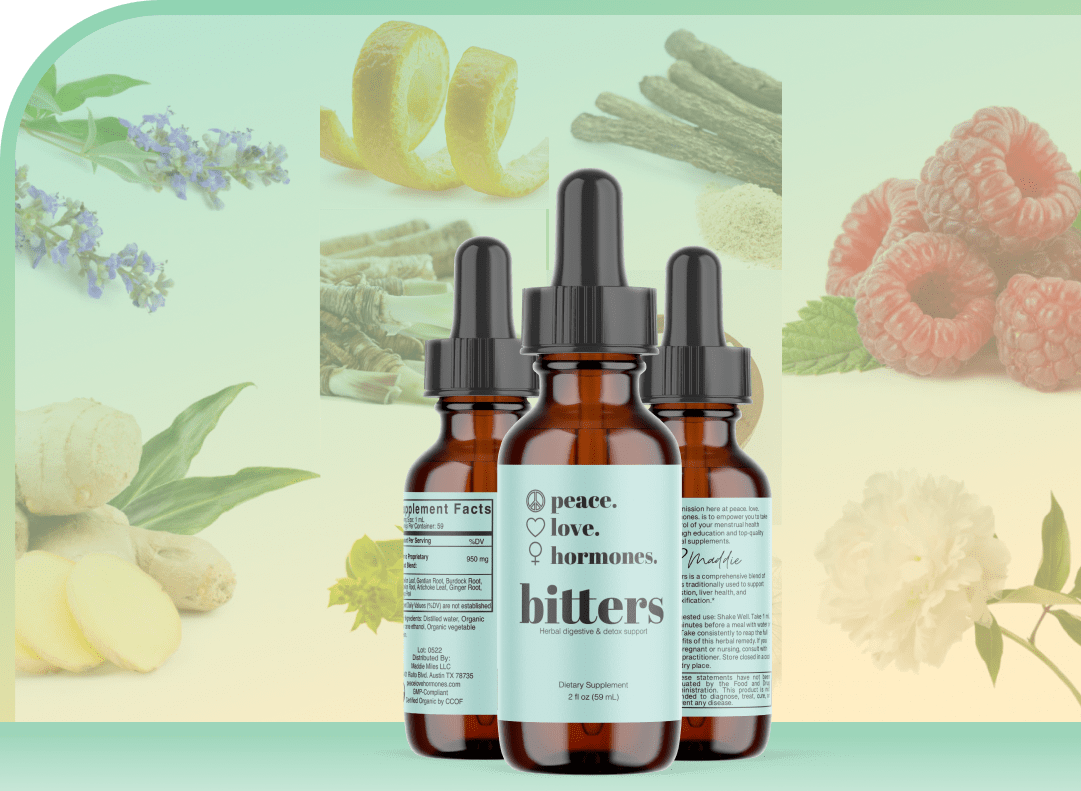 ---
Dandelion Leaf

A traditional bitter that supports liver and kidney health and overall cleansing of the body.

Gentian Root

A strong bitter that helps to reduce inflammation of the liver, spleen, stomach, muscle weakness and sprains, and also has been shown to improve amenorrhea and urinary retention.

Burdock Root

This mild yet effective herb is a digestive tonic and supporter of healthy liver function.
It is also a nutritive herb and very nourishing for the body.
Promotes healthy digestion, microbiome, and skin.

Dandelion Root

Stimulates the liver, supports the kidneys and promotes healthy digestion.
Is a bitter herb and a diuretic, making it a powerful herb for daily detox, and overall wellbeing.

Artichoke Leaf

Has a cooling energetic quality which has been used to help improve slow digestion.

Ginger Rhizome

A warming carminative herb to balance the cold herbs in this formula. Helps to relieve gas, bloating, mild nausea, and reduce inflammation.

Orange Peel

A nutritive herbs with antioxidant properties that supports the liver cleansing and overall digestion.